Friday, June 04, 2010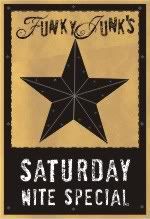 I was so excited to see this week's theme is old windows!!!
I HEART old windows!!!!
I have them hanging in my front room. This room is long and narrow so... it was hard to get a good picture!!! Hopefully you get the "picture" :)
some have their glass... and some don't
some have colored stained glass and some are stained by dirt
some are from the trash and some from market days
BUT the best are from family and friends
I like to hang them all different ways to fit into the space I need filled!!!
I also like filling in the spaces with other oddities...like our last name and a star made out of a folding ruler!!! Can you tell I heart rulers too???
Well I hope you like how I used old windows!!! If you would like to see more creative ideas... go here...
Funky Junk Interiors